Millions of Memorable Moments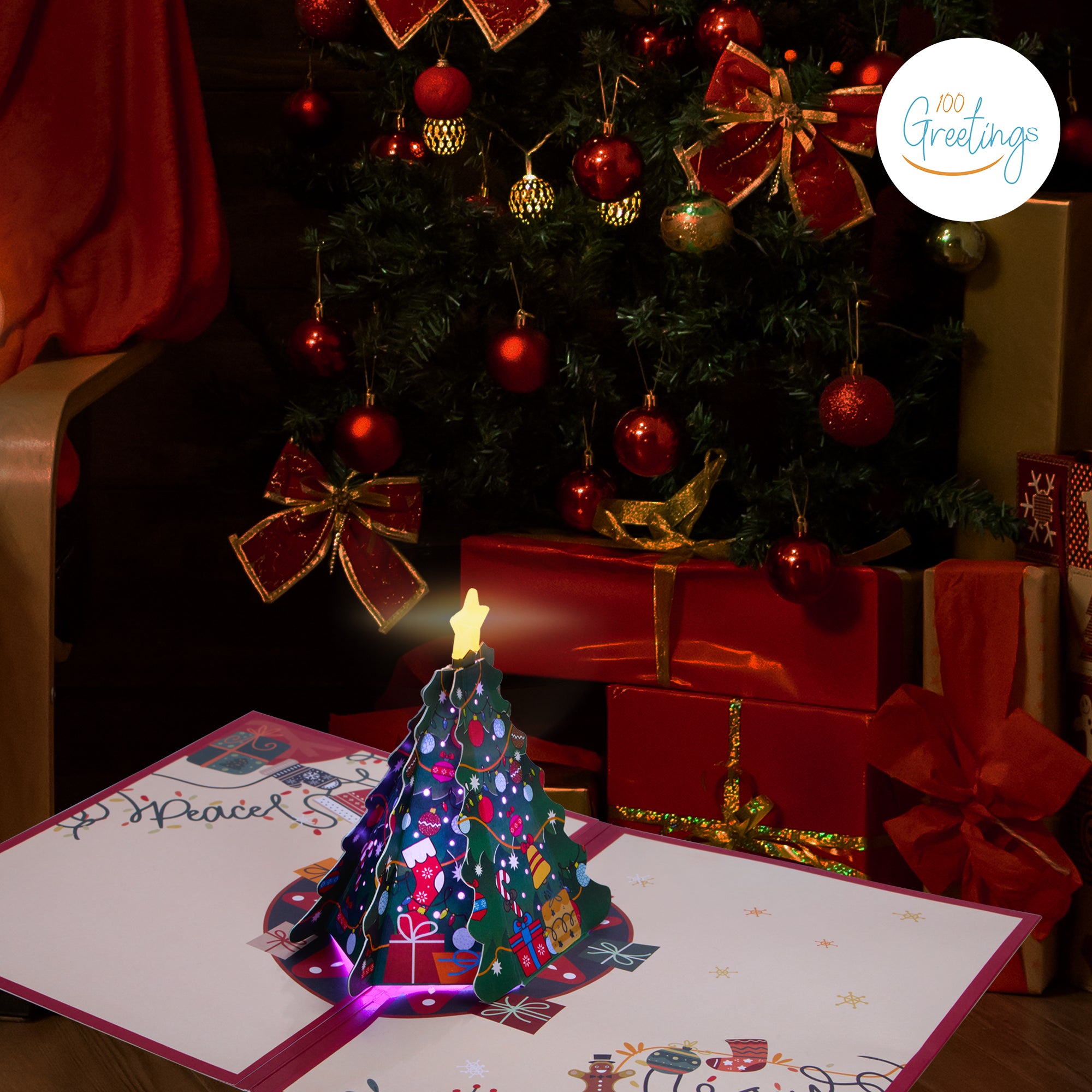 Beautiful, Joyful Christmas Card
★
★
★
★
★
I really love these cards. 100 Greetings cards make your loved ones feel special. This Christmas card is beautifully made and musical. I've been pleased with each card I have ordered from 100 Greetings
Michele Calabro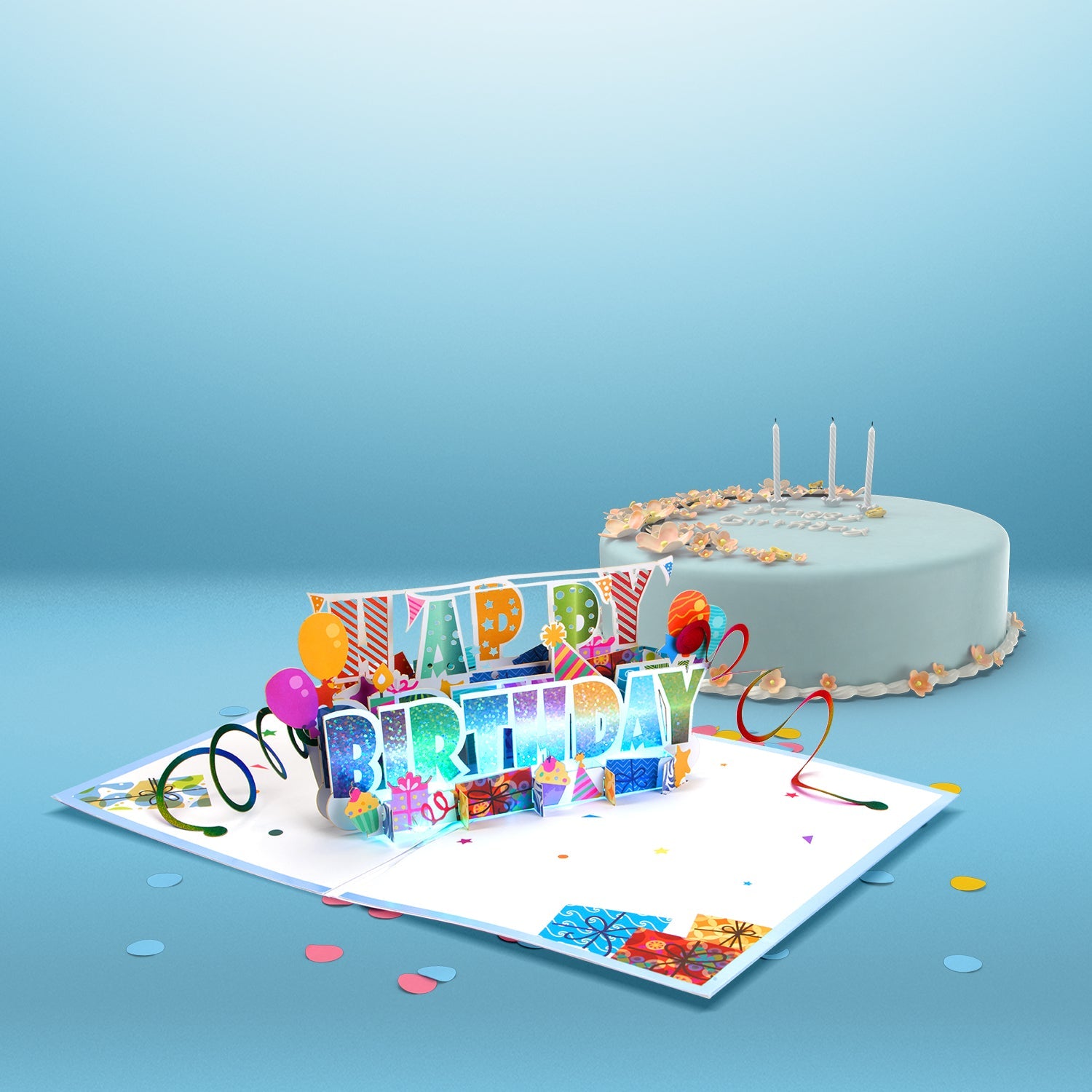 Wonderful card and delivery
★
★
★
★
★
I have been buying musical cards for years for my husband's birthday and for our wedding anniversary. He enjoys receiving them. Thursday evening, I ordered the Happy Birthday card for him, and it arrived on Saturday, just in time for his birthday yesterday! I am so pleased, and the card is a hit!
Mayzie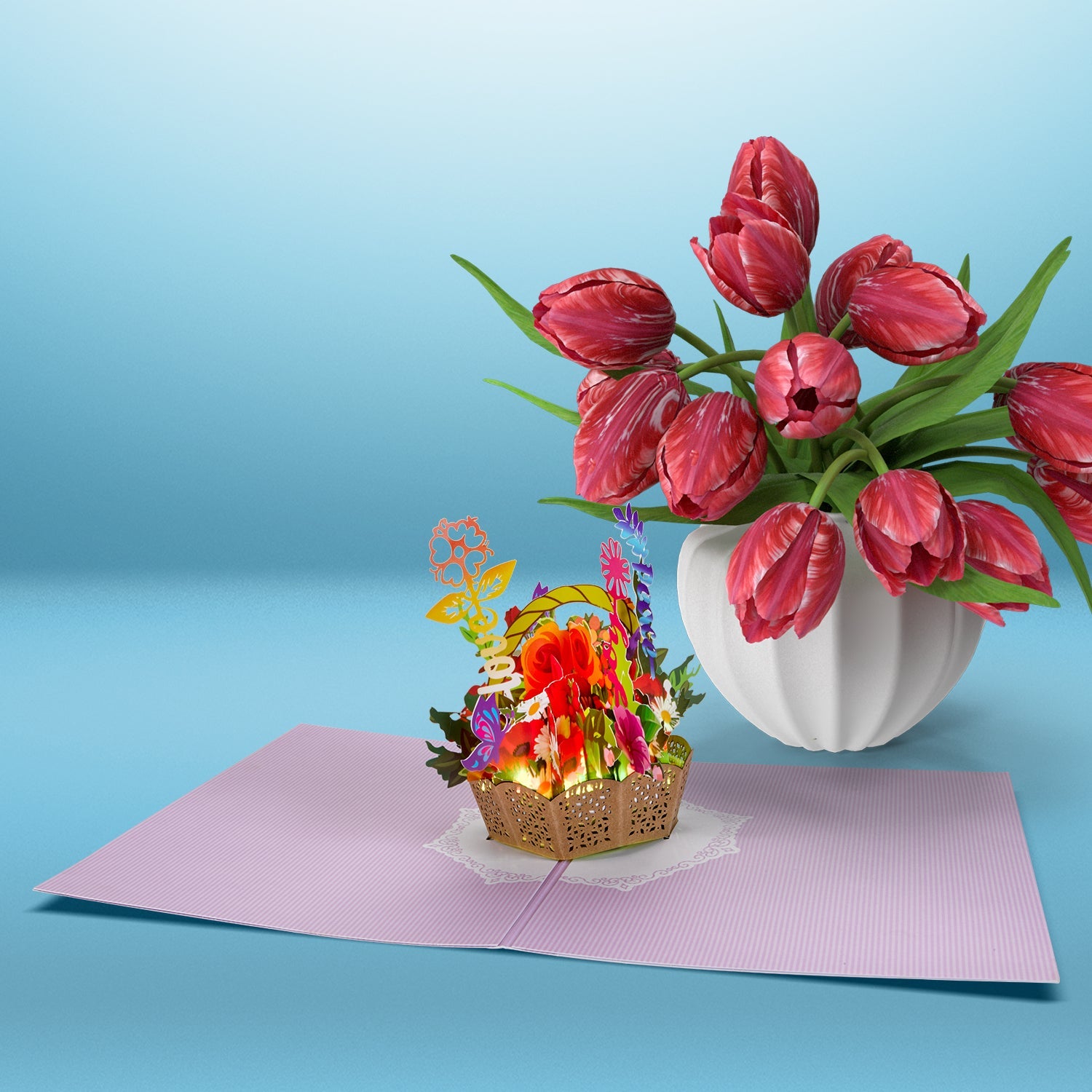 A-Z:This is a 5-star rated card!
★
★
★
★
★
From soup to nuts, from A-Z, this is a 5-star rated card with quick delivery! Quality materials including the oversized envelope to fit the 3-D card and even has peel & stick instead of lick & stick! Great quote! Great song! Great workmanship with pop-up and light-up! Would buy from 100 Greetings again!
DrTaras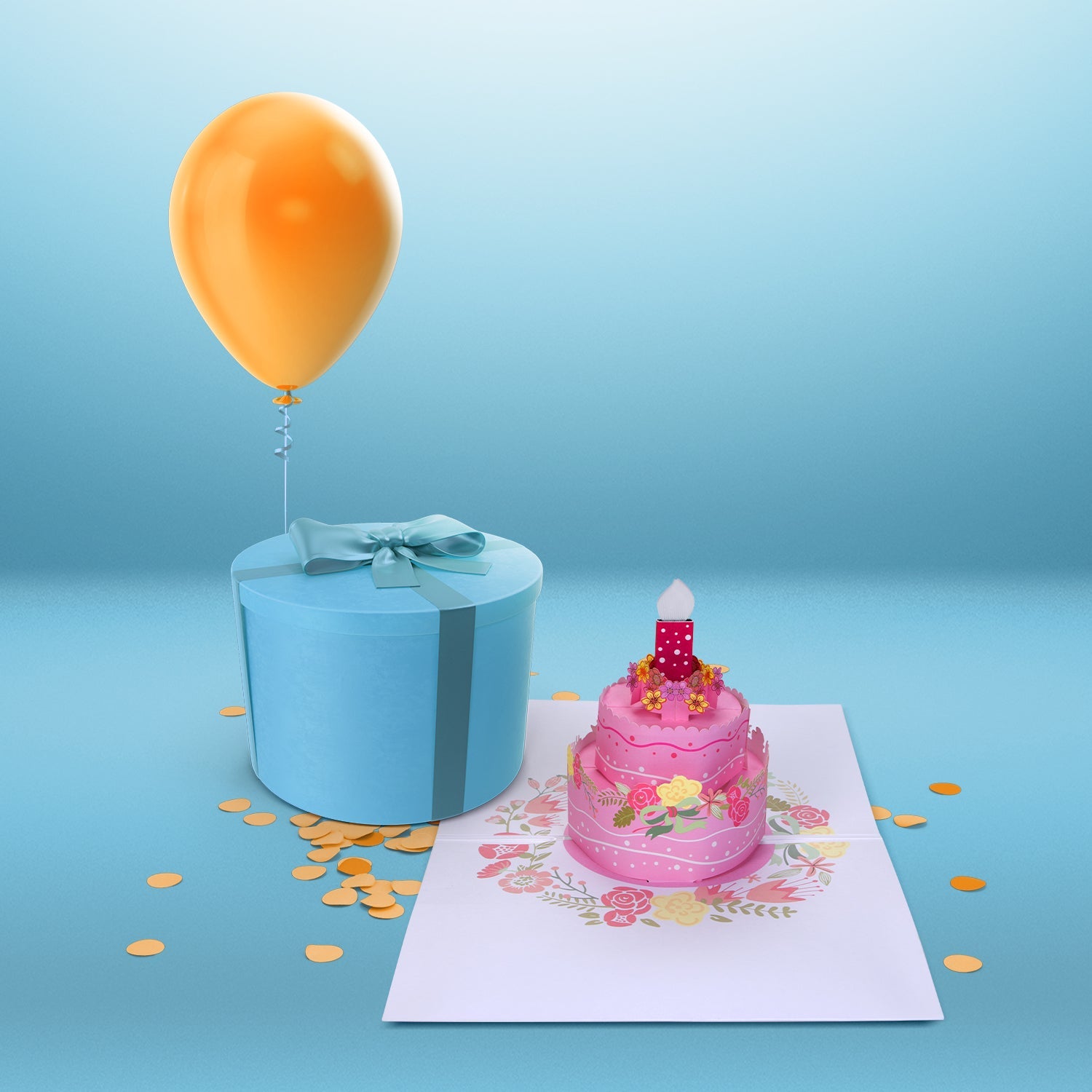 Happy with this purchase
★
★
★
★
★
This was a birthday card I chose for my sister and it was the best card I ever purchased. It is musical, loud enough to hear it very well. The colors are bright and cheery looking, everything you would want in a card like this. It is well made and I am extremely pleased with this purchase. I know she will be too!
Dorenda A. Heather
WOW,WOW AND WOW
★
★
★
★
★
First of all I can't believe how beautiful the card is. Then the song "Just the two of us"with the music and lights, absolutely MAGNIFICENT. Not much more to say that I will definitely buy from this company again. I wanted a special anniversary card for my husband since we are celebrating 55 years of marriage. Thank you again for supply such a magnificent card.
Gaby S.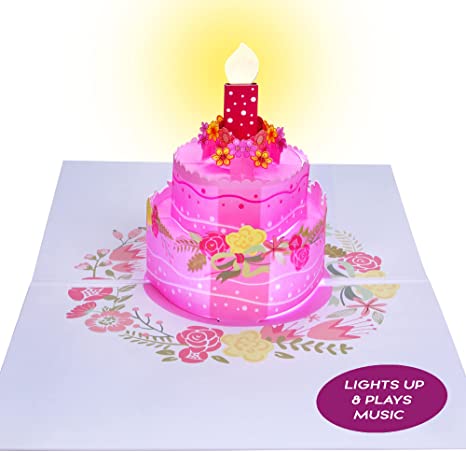 The Best Birthday Card I've ever seen!
★
★
★
★
★
I purchased this card for my daughter's birthday. It's the single most wonderful card I've ever purchased, and it's worth the price paid. When you open the card, the birthday cake comes alive and changes colors as the song, Just the Way you Are starts playing. The sound quality is excellent and and the workmanship is amazing. It's was worth every penny to see the complete joy on my daughter's face when she opened it.
Susan Durlene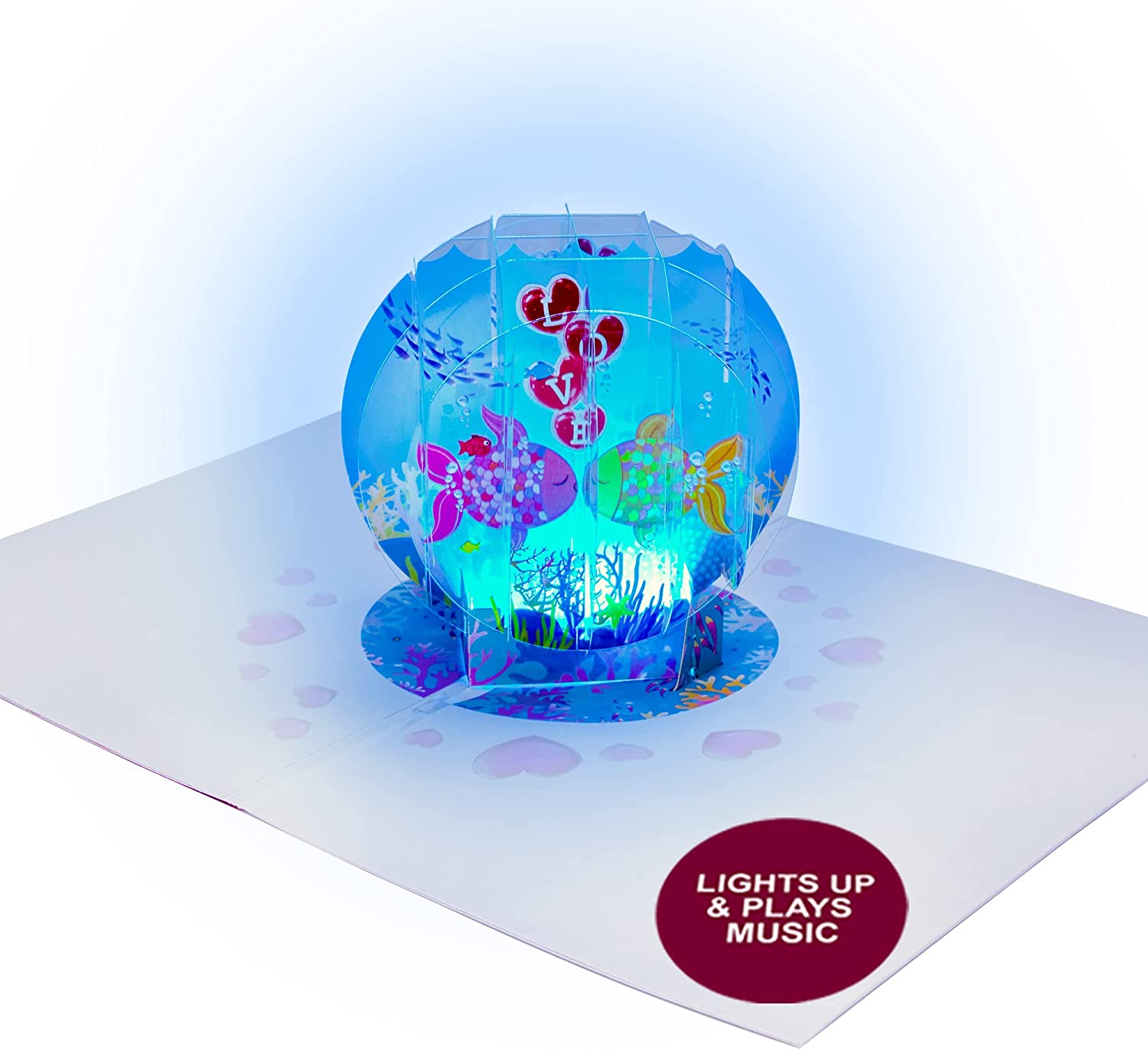 So beautiful!!!
★
★
★
★
★
I love this beautiful card!!! The song is crystal clear and loud! The colors and lights are amazing! Its way more than I expected My Valentine is going to love it! And I will definitely be buying more cards for different events from this company!!!
Luz de la Torre
Worthy of a 10 Star Rating!
★
★
★
★
★
I do not usually take the time to write a review. However, I was so impressed with the quality of this card that I wanted others to know that this card is by far the best quality card I've ever purchased! The paper quality, the lights and the perfect volume of the song was so joyful and fun! I bought one for my mother and one daughter-in-law. What a lovely way to spread joy and happiness to those you love and adore! I'd give this card 10 stars if I could! Excellent purchase!
Vickie C.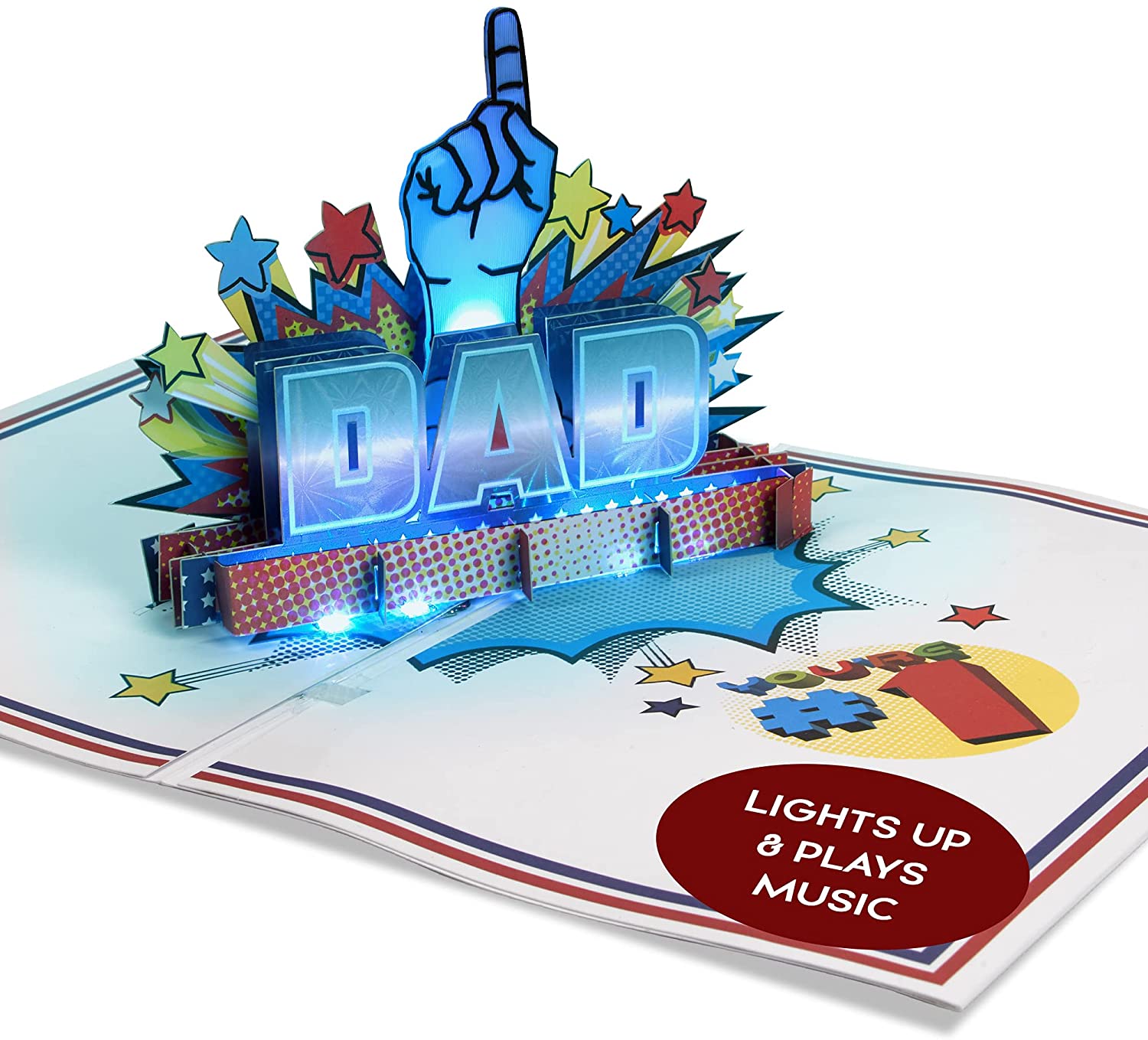 The Perfect Card for Super Dad!
★
★
★
★
★
Fun card plays the theme to Super Man when opened, while colored lights accent the "#1 Dad"message. Printed on heavy card stock, quality sound chip. This card doesn't specifically say Father's Day, so it could be used for other occasions as well.
Shamaya Quarles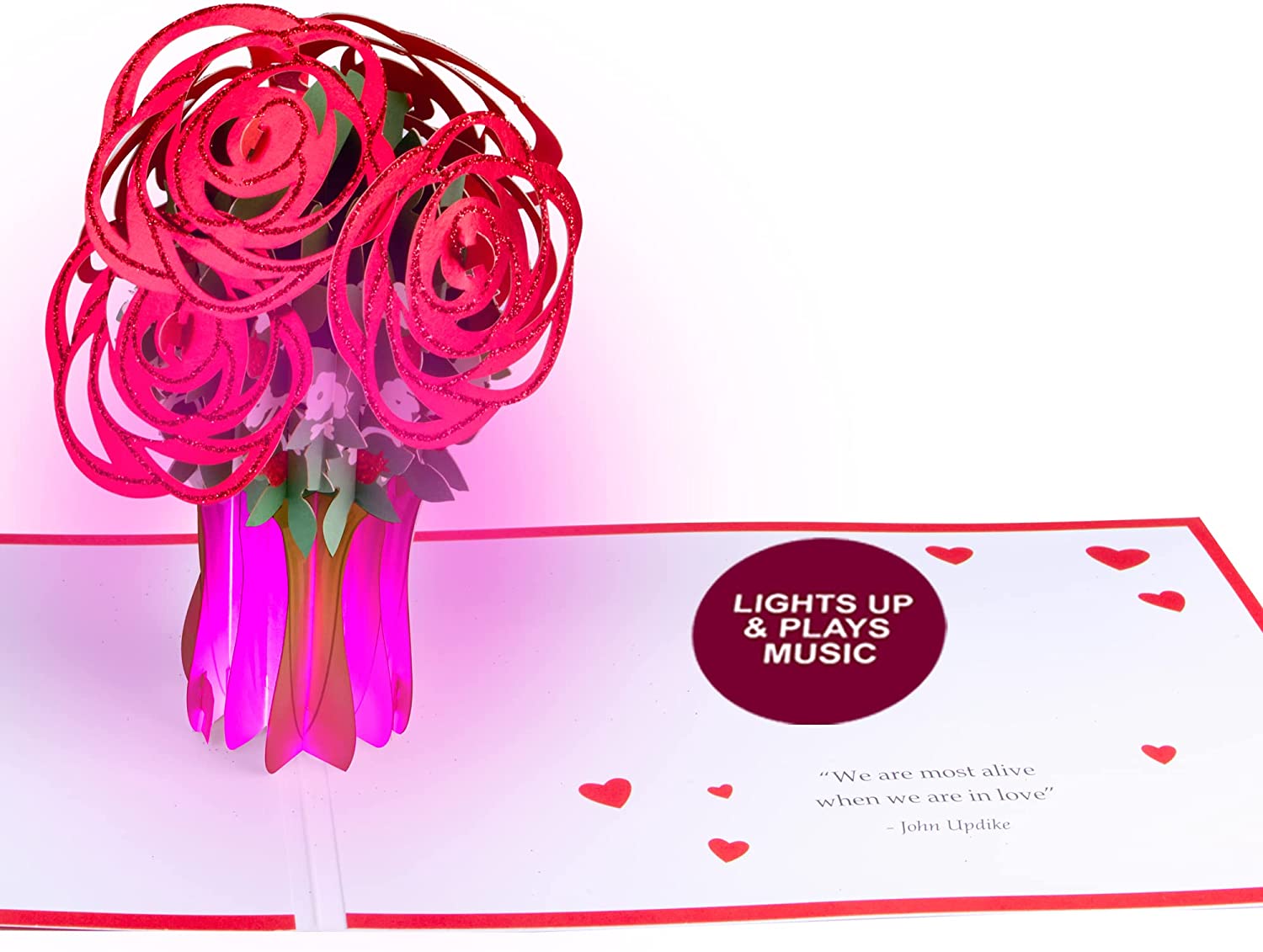 Beautiful Card
★
★
★
★
★
I loved everything about this greeting card the music the graphics and the sweet message inside. Bought it as a gift for my boyfriend on valentines day and he was floored. He loved the 3d imagines but the music in it was what got him and for him to like how he calls mushy cards is rare. so I absolutely recommend buying from this seller.
Leila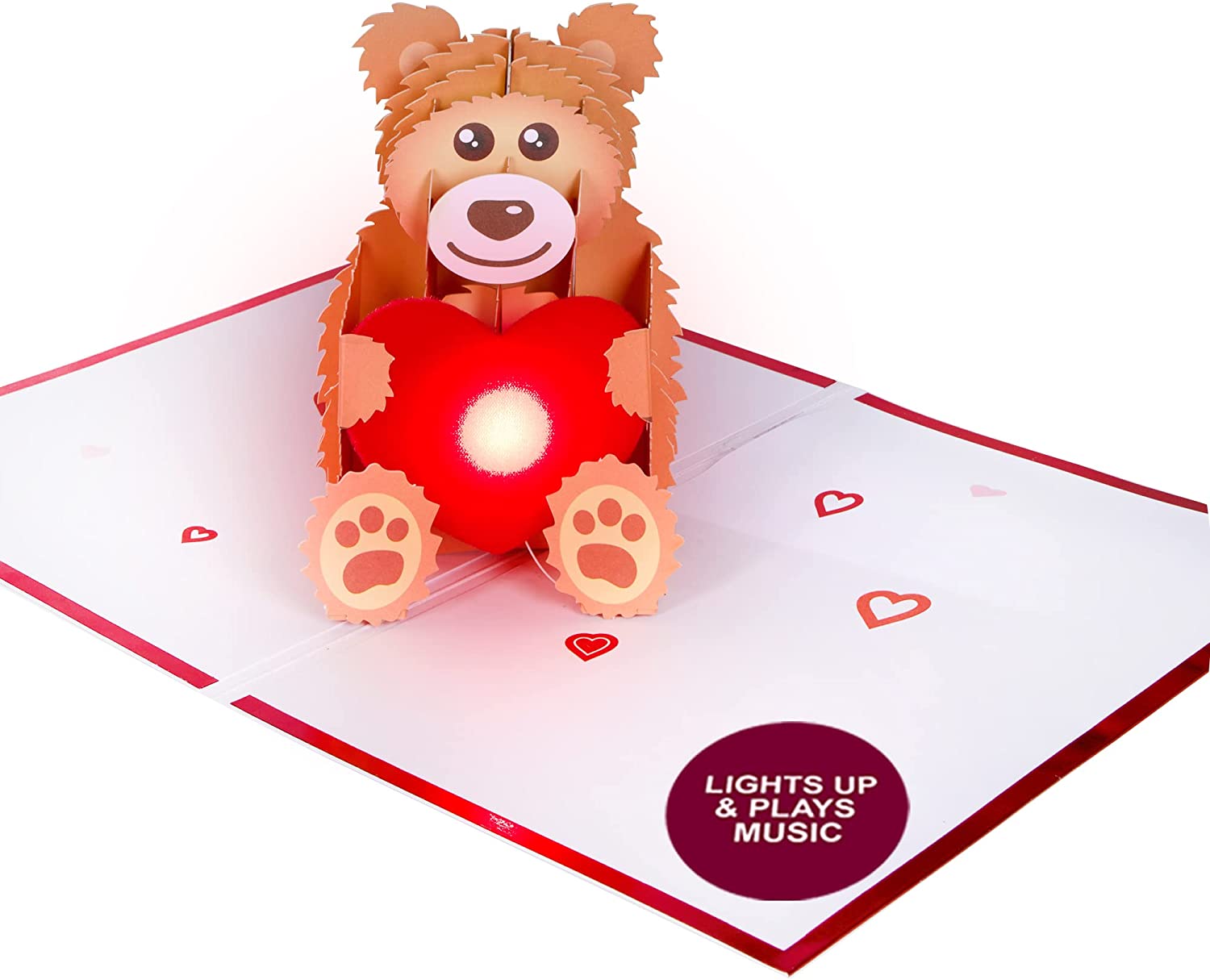 The Best Card Ever!
★
★
★
★
★
I love this card. I purchased this card for a special guy friend of mine. He and I reunited after 33 yrs and this card was perfect! He liked the card and the song "Still The One."To me after 33 yrs this guy was still the one in my heart. Continue making cards like this because people will buy them and cherish them for years to come. Thank you.
Tracy Pittmon
Lots of Fun!
★
★
★
★
★
Got this for my dad for Father's Day. He loved it! My son even liked the card and the music. My dad loves his card so much, four days later I stopped by to check on my parents and my dad was in the backyard with the card open on the table 🥰🥰 my mom said, I out did everybody! 😇😇 You can't find this card in a store.
DEE BRYANT